With The Grain

                             Professional Hardwood Flooring

                                                           Prompt, Courteous Service

                                                               Free In Home Estimates

Tom & Tommy,

Thanks for the great job on our floors. We appreciate your extra effort burying the cable and dealing with the bathroom sub-floor. If you ever need a customer reference we would be happy to give you a glowing review. 

Thanks,

Rick & Megan

With The Grain Professional Hardwood Flooring Customers

With The Grain Professional Hardwood Flooring takes special care to understand the unique needs of each of our customers to design custom solutions that exceed expectations. Our attentive staff makes every effort to ensure you are 100% satisfied.

We are proud to share these testimonials from our clients:

Tom,

Thanks so much for doing this. If you ever need a referal for a future customer do not hesitate to call. 

Thanks again,

Natalie

Tom,

I really appreciate the time & work that you put into doing the floors in my townhome. They are beautiful and the bedrooms have a style & flair all their own, with the wonderful pecan borders that you added. Let me know if you ever need a referal.

If you are interested in getting an estimate or just some information about your project, use this contact form and we will be in touch right away.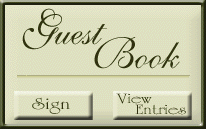 We appreciate your feedback.